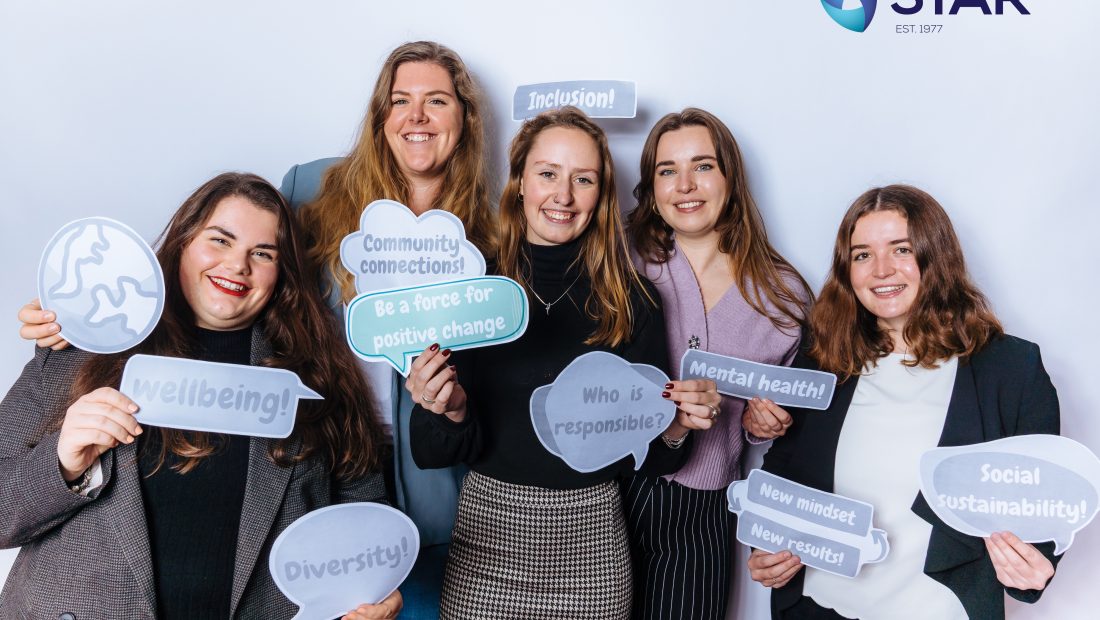 RSM STAR Sustainability Forum
Welcome to our page! 
As the RSM Sustainability Forum, we are committed to creating the 10th edition of the RSM STAR Sustainability Forum. It will take place on the 21st of April 2022. We are working our hardest to organize a memorable, interesting, and engaging event!
Under the umbrella of "Where Does Responsibility Lie" you will get to participate and interact with different speakers, a panel discussion, and workshops. Themes that will be touched are inclusion & diversity, well-being, social sustainability, and the environment. We will invite speakers and companies from different industries to make it as interesting and insightful for you as possible. You will, of course, also get the chance for networking during the lunch that will be provided. 
Mark the date in your calendar, and make sure to keep an eye for updates!
You can buy your ticket here!
We will be sharing information on confirmed companies, speakers, panelists and so much more as the event draws nearer. 
For more information, please contact us at chairman.sf@rsmstar.nl or take a look at our webpage: https://rsmstar.nl/sustainabilityforum/