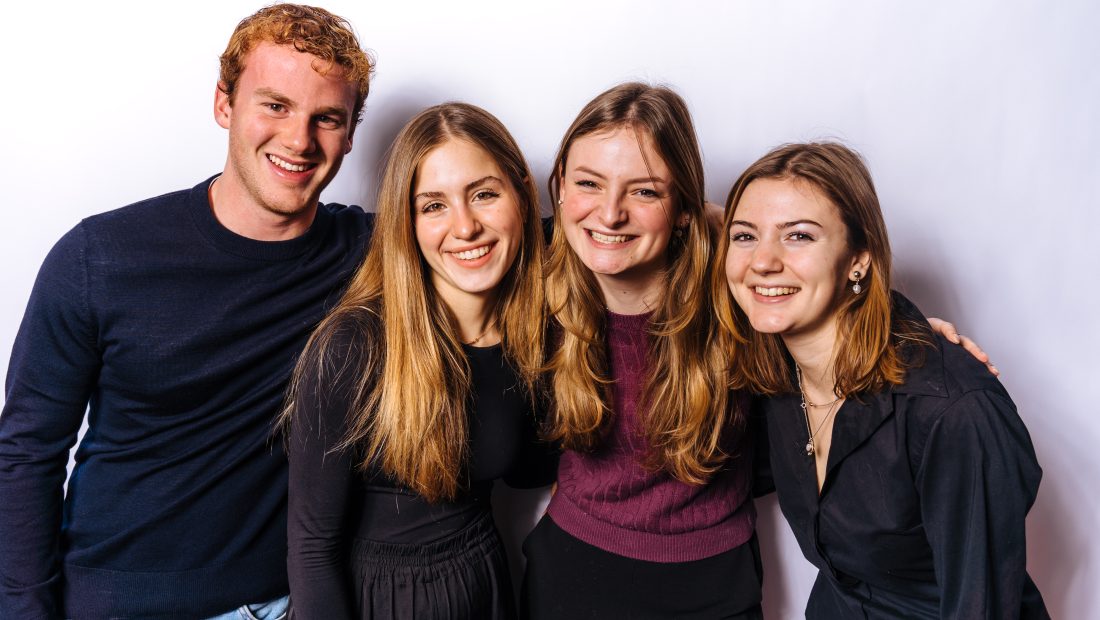 Academic
One of the core competences of STAR is its academic pillar. The Academic Committee is responsible for strengthening this academic pillar by organizing various activities throughout the year to support RSM students in their study. 
What does the Committee do? The Committee has the responsibilities for several academic activities throughout the year: Organizing trainings and Meet the Masters, promoting our STAR booksale and providing study tips. Are you ready to develop your skills further? Do you want cheap books delivered to your doorstep? We are your 'go-to' committee.
Buy your books via STAR!
Do you want the cheapest books delivered to your home? Buy your books at booksale.nl!
You will not need to carry around heavy books and you get a discount if you are a STAR member. Moreover, the books offered will be the ones listed on your booklist, so you do not need to look for the right books yourself. Can it get any better?
If you have any questions regarding the booksale, please contact us via our contact form.
Develop your skills!
During the academic year, we will organize several trainings. The trainings will vary from cover letter trainings to a sustainability training and more. As soon as trainings are available, we will post it here and on social media!
Past trainings:
Motivation letter training
KPN Sustainability training
GMAT Training
We hope to see you soon at one of our trainings!
Join our "Meet the Masters" event now and find out where you want to go!
During this event, you will get the chance to talk to Master students from all MSc programmes that Rotterdam School of Management offers. You can ask specific questions to make your final decision or you can orientate yourself by talking to multiple MSc students. 
For whom is this event?
This event is for everyone who is interested in doing a MSc programme at RSM. Come and join us to find out where you want to go!
How do I sign up?
Sign up via this link
Attending MSc programmes:
Accounting & Financial Management

Business Information Management

Finance & Investments

Global Business & Sustainability

Human Resource Management

International Management / CEMS

Management of Innovation

Marketing Management

Organizational Change & Consulting

Strategic Entrepreneurship

Strategic Management

Supply Chain Management