STAR membership
Become a STAR member to enjoy many benefits during and after your time at RSM!
–  Cheapest books on campus, language courses and GMAT courses
–  Access to multiple trainings throughout the year
–  Discounts on social activities and study trips
–  Get in contact with companies during multiple recruitment activities like the STAR Management Week, Consultancy Castle and the Erasmus Recruitment Days
–  And much more!
Join RSM's official study association now!
Become a STAR member to enjoy many benefits! For only €15 (BSc students) or €5 (MSc, exchange and pre-master students) you have the opportunity to benefit from everything below:
Official Sporting Partner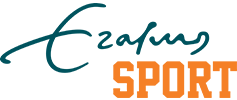 Please note: Dual Degree Students (Recht & Bedrijfskunde) can register themselves with InDuplo. InDuplo will arrange your STAR Membership.