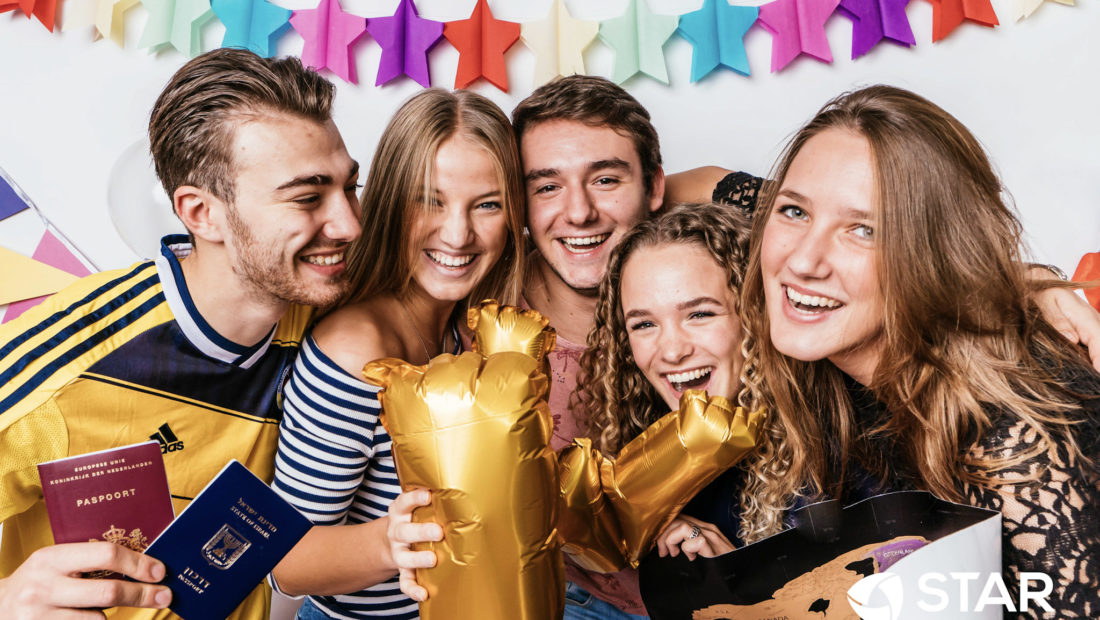 International Week
Welcome to our website!
We are excited that we got the opportunity to be a part of this amazing project and together with you, we hope to make this year a successful one.
To introduce International Week: IW provides RSM students with an opportunity to experience the student life of a foreign country. This means you get a place to sleep, a complete program, food and a taste of the typical culture, business and nightlife of a new country for only €25,- + your own plane ticket!
Check out this year's destinations:
Budapest (April 12th -19th)
Uppsala (May 9th – 16th)
Warsaw (May 11th – 19th)
Zagreb (July 1st – 6th)
Slovenia (July 4th – 11th)
Tokyo (August 11th – 25th)
Tel Aviv (August 25th – September 1st)
Barcelona (next date to be announced)
Beijing (next date to be announced)
Vienna (next date to be announced)
Don't forget to like our Facebook page (https://www.facebook.com/STARinternationalweek) as well to stay up-to-date about all upcoming International Weeks!
International Week Slovenia
July 4th – July 11th
Organised by students of the Management Group of Ljubljana University, we introduce the International Week Slovenia! This week has a lot to offer: you will travel around the country and stay in Ljubljana, Slovenia's capital and largest city with its many bridges and ancient history. Visits to the breath-taking valley of the Soca river and the famous lake Bled are part of the week as well. Last of all, you will travel along the coast and enjoy the old harbour towns with its Venetian architecture, friendly local people and amazing seafood. During your stay in Slovenia, you will visit three different companies, including the national leader on the pharmaceutical market. Besides, professors will provide you with interesting business insights during a workshop and lecture at the University. This week is all about getting immersed in Slovenian (business) culture, meeting new people and having a lot of fun! Don´t hesitate and apply for IW Slovenia!
APPLICATION DEADLINE: APRIL 29TH
International Week Tokyo
August 11th – August 25th
From now on, you can apply as a participant in the International Week Tokyo! The organization is ready to show you every inch of world´s biggest city. Get immersed in the rich Japanese street culture, the everyday family life and the company lifestyle. Besides, this week is a great opportunity to meet with new people from all across the world. During your stay in Japan, you will even go on a hike to the highest mountain of the country, Mt. Fuji. An overnight stay at the countryside is included as well. Wait no longer and apply for IW Tokyo! 
APPLICATION DEADLINE: MAY 3RD
Students interested can send an e-mail to internationalweek@rsmstar.nl. Be sure to include your full name, telephone number and a short motivation (max. 200 words).
What is International Week?
The mission of International Week Rotterdam is to give students the opportunity to broaden their international horizon by allowing RSM students to spend time in another country and foreign students to spend time in The Netherlands. Through exploration of the local business, educational, cultural and social life, students enhance their international experience.
About 30 years ago, the International Week idea was founded in St. Gallen, Switzerland and STAR joined this network of International Weeks a long time ago. Nowadays, there are roughly 24 International Weeks during the academic year, providing about 40 students from RSM the opportunity to spend a week in one of the 18 countries.
How does it work?
Would you like to go abroad for a week, meet a lot of foreign students and have an amazing time? Then you should definitely apply for an International Week! The hosting committee will arrange a place to sleep for you with one of the local students and they will realize a complete program for the entire week. In this week you get a taste of the city and country, together with about 20 students from all over the world! Please note: only 1 or 2 RSM student(s) will participate per IW. This means you will not join an IW with a group of people from RSM.
How much does it cost?
When you want to join an International Week all you have to pay is a contribution fee of €25,- and your own plane ticket to your destination. All programmed activities are for free and host students will provide you a place to stay during the week without any additional costs. Note: visa costs (if required) are not included.
With how many people from STAR do we participate in an International Week?
One, just one. Hopefully you! At the location of the International Week you will meet 24 other students from all over the world who represent their country! Together you will form the International Week group. In some occasions we are able to send two students to an International Week.
If I have an exam or a mandatory workgroup during the course of an International Week, will STAR be able to arrange special permission for me to miss this exam/workgroup?
Unfortunately, STAR cannot arrange something like this with the university for you. International Week applicants must personally check their school timetables to see if they can miss any academic activities while they are participating on the International Week.
Where will I stay if I go on an International Week?
During the International Week, a host family will provide accommodation for each selected student. The organizing committee of the IW will personally arrange this host family for you. There will be no additional costs for this accommodation.
When and where could I subscribe for an International Week?
Like our Facebook page to stay up to date about upcoming International Weeks! For our Facebook page, go to: www.facebook.com/STARinternationalweek
Application forms for these International Weeks will be available on our website as soon as the subscriptions are open.
What is the application procedure for an International Week?
The application procedure consists of several steps. First and foremost, you must fill in the application form on this website (this will only be available when the subscription is open for each specific IW). Keep in mind that applicants will also have to upload their CV, along with their application form. Based on the application, applicants will be called in for an interview with our committee.