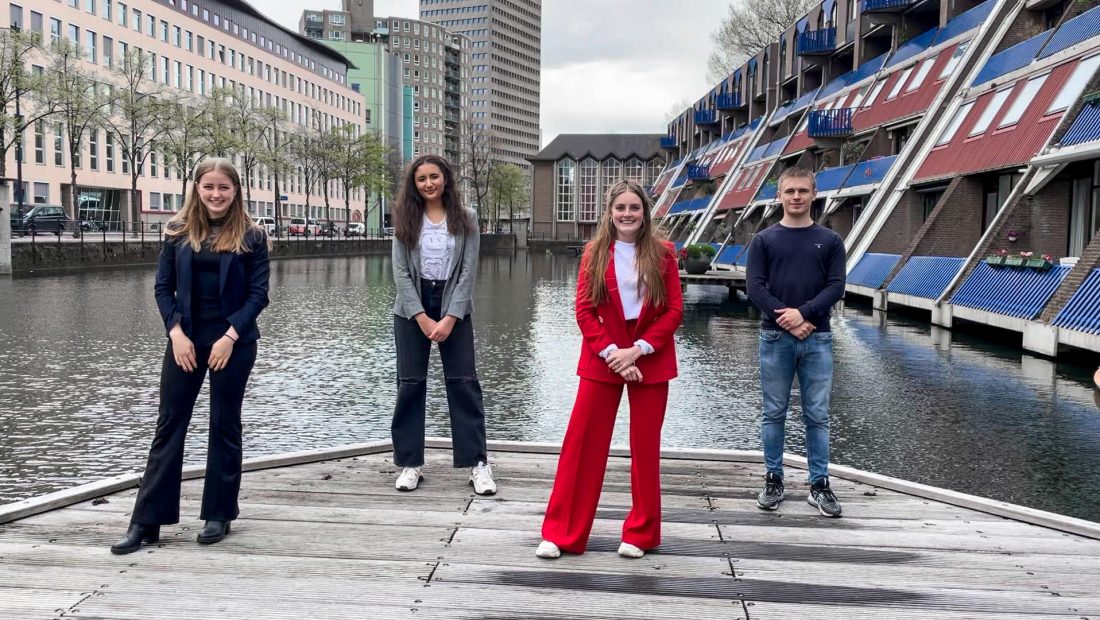 Reach Out
Do you want to donate your clothes? –> see the "clothing donation" tab for the link
The Reach Out Committee organizes several events throughout the year with the help of BA and IBA students to support the Rotterdam society. The committee makes students aware of the major impact they can have on the Rotterdam community. They involve students in society and most importantly: they enable them to act. Will you be the link between students and the Rotterdam community?!
What does the Committee do?
The Reach Out projects give students the opportunity to add value to the Rotterdam community. The Committee will organize an on-campus Duck race, a sports event for children that do not have the money to do sports, and much more. This committee offers you the opportunity to put your ideas into practice. You can make a difference!
Too much clothes to wear? Donate them! Put the clothes in a bag, fill in the form and we'll do the rest. You can choose whether you want to drop it off or let some starnars pick it up at your home. Click here for more info and/or signing up. Thanks in advance! 🙂
Stay tuned! To be announced soon.