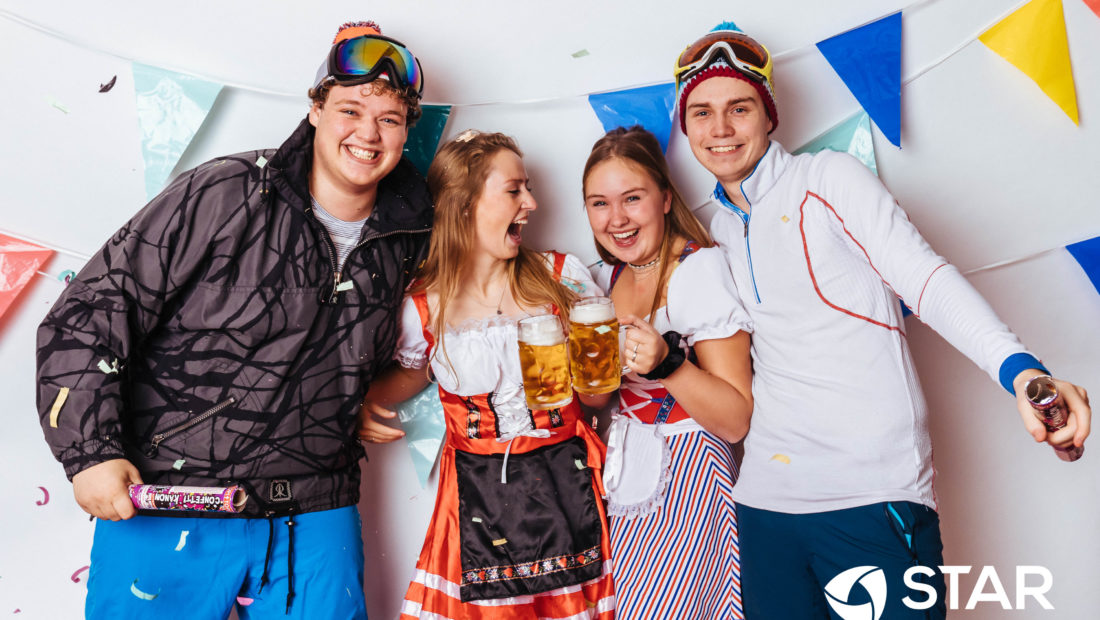 Ski Trip
Every year in January, the STAR Ski Trip takes place. Join a low-cost, but most importantly unforgettable ski trip with your fellow students. Après-Ski, lots of parties, skiing and snowboarding are all part of this great week where you will be able to relax and let go off your stress.
If you have any further questions, please send an e-mail to skitrip@rsmstar.nl
What does the committee do?
The STAR Ski Trip committee arranges a yearly Ski Trip somewhere in Europe for all BA and IBA students. As part of the Ski Trip Committee you will be responsible for arranging an exclusive deal, original program, sponsors and a great location! As member of the Ski Trip Committee you will organize a week full of skiing, snow, parties and an introduction and reunion drink.
The program
The ticket includes: A 7-day skipass for la Grande Domaine, 7-nights stay in the hotel, transfer to and from St. Francois Longchamp, A STAR skitrip sweater and several other extra's. The activities during the week include a winter-BBQ and a hut-rally amongst more activities to be announced! For the ski-rental and lessons Totally husk has arranged several packages to chose from. (note: you'll have to pay extra if you want to rent ski's and/or take lessons)
How to join
We only have 70 spots available so first come first served! If you would like to join the Ski trip you can purchase your ticket on this page. This will take you to a screen with a form with information to fill in. After filling in this form payment is required. Later you'll receive a form from Husk in which you can order Skiing or Snowboarding materials and lessons, as well as some insurances if you don't have one already.
We hope to see you in the snow!
The Skitrip Committee