Business Information Management
Effective information management is at the heart of every organisation's performance; yet individuals with a thorough understanding of the value of information to international business are scarce. As a result, students with both business and IT knowledge are becoming increasingly popular.
The Business Information Management (BIM) program focuses on the process of managing information as a strategic resource for improving overall business performance, with an emphasis on the potential for innovative information technologies.
The Master Study Club Business Information Management (MSC BIM) aims to bridge the gap between BIM students, the department and relevant companies. We want to facilitate BIM students with activities that add value to their Business Information Management study. By linking students, professors and companies, the synergy is able to provide added value for all groups. This is achieved through the organization of formal and informal activities, targeted activities with BIM-related companies, and representing BIM-members to our department, Decision and Information Sciences. This will have a positive effect for the Master BIM in general and all its stakeholders.
If you have enrolled for Master Business Information Management starting in September 2017, you're up for a good one. You can become part of the BIM Class of 2017/2018 community on Facebook. This is where everyone from your BIMtastic year will post questions about the lectures, exams, professors (they are not in this group) and fun activities of course. Also, this is where you will be notified when there are company events (everyone wants us), social events or applications for possible study trips: whatever you can think of IT will be discussed here!
The MSc Business Information Management Study Trip is going to Silicon Valley!
Together with 27 other BIM students you will enjoy both an educational and entertaining program. The first week will consist of a diverse program with various company visits in one of the world's biggest tech-hubs. In the past years students have visited top companies such as Google, Salesforce and Twitter. The second part of the trip will be fun only, we will be road tripping all the way down to Los Angeles, passing by national parks and exploring the gambling fun Las Vegas has to offer.
Are you as excited as we are? Join our crew and be part of this amazing experience!
*sponsored post*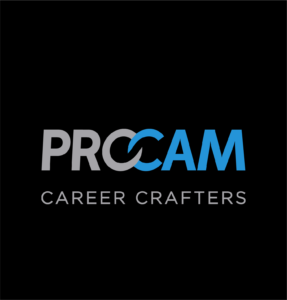 Hey IT'er! Je staat aan de vooravond van een belangrijke keuze: Een uitdagende startersbaan. Hoe goed ken jij jezelf? Wat zijn jouw talenten, en belangrijker: wat is jouw passie? Dit is exact waar wij jou bij Procam mee helpen. Dit doen we met de CareerCraft Academy, een talentenprogramma dat al drie jaar op rij is uitgeroepen tot 'Winnaar IT Traineeship of the Year' (Memory Group 2015, 2016 én 2017).

Wij hebben ruim 100 IT startersfuncties bij meer dan 40 organisaties. Jij bepaalt zelf waar jij wilt gaan werken. Eénmaal gestart, dan krijg je naast een gave functie nog eens 2 jaar lang vanuit Procam aanvullende trainingen, coaching, kennissessies en gave workshops. Wij helpen jou bij het maken van de juiste keuzes door in te zoomen op de vragen 'wie ben ik', 'wat kan ik', en 'wat wil ik'.
Procam in het kort:
Voor pas afgestudeerde hbo'ers en academici op zoek naar een goede carrièrestart in de IT.

Jij kiest zelf de startersbaan die het beste bij jou past.

Je krijgt een eigen onafhankelijke ervaren coach.

Jij bepaalt met jouw coach jouw trainingsprogramma.

Zowel offline als online trainingen.

Workshops, borrels, kennissessies en een buddyprogramma.

Marktconform startsalaris.

Je start binnen het Traineeship dat al 3 jaar is uitgeroepen tot 'Winnaar IT Traineeship of the Year'.
Ons enige doel is dat jij een inspirerende carrière neerzet. Dit alles begint met een vrijblijvend kopje koffie bij Procam. Meld je nu aan via www.procam.nl of bel 033-4653205. 
Feel Inspired. Be Outstanding.
If you are interested in organising events for your fellow students, strengthening your extra-curricular experience and fostering ties with the corporate world, then a part-time board year or committee as part of the Master Study Club BIM might be something for you! These are the positions we're hiring:
Chairman
As chairman, you are the person who keeps an overview of all the activities and knows who is doing what at all times. Moreover, you are responsible for keeping your team motivated and inspired throughout the entire year. In addition, you will help your board to set goals and to stay on track to reach those goals. This is done by organising weekly meetings and, when necessary, have more personal contact. Besides that, you are responsible for staying in touch with all stakeholders, such as the departments of RSM and the STAR board. Furthermore, you try to be present at all activities organised by your board members. As chairman, you are a person who is organised, social, responsible and keeps his/her eyes on the goal.
An indication of hours per week:
Around 6 hours a week. However, if there are activities planned, this can increase a bit. As planning is mainly your responsibility, you can decide to plan time off during exam periods.
Quote:
"The best way to truly learn about teamwork and how to reach self-set goals."
Commissioner of External Relations (2x)
As the Commissioner of External Relations, you are mainly responsible for the contact between the MSC and external parties, which are mainly companies. In general, the externals establish and maintain good connections and relations with companies the board is currently organising activities with. Moreover, they try to reach out to new companies as well. A proactive approach is especially necessary when it comes to international companies, which have offices abroad and offer job opportunities for our international students. You are able to 'sell' an event or exposure, to promote our students and to promote STAR to others! Furthermore, the externals will take care of setting up contracts. As external, you will meet a lot of recruiters, bring in your own ideas concerning recruiting activities and talk about the wishes and plans for the 2018 – 2019 academic year.
A good external is representative/professional, dedicated, punctual, convincing and timely. If you are willing to invest some time, you will build a strong network and gain plenty of job opportunities after your studies.
An indication of hours per week:
6 Hours per week on average. These hours can increase a bit when an event is coming up, while it will decrease towards exams. In the first month, you will have to do some travelling to meet the recruiters and visit the companies.
Quote:
"Great way to get into contact with recruiters, enhance your future job opportunities, and to create a network."
Commissioner of Internal Activities (2x)
The Commissioner of Internal Relations is responsible for organising and facilitating social as well as educational events. These activities are aimed at enriching student's social and educational experience by providing opportunities to engage on a social, as well as an academic level with their peers. Examples of such events can be social drinks, dinners, activities and skills improvement lectures. Moreover, the internal is responsible for maintaining communication with the Master students of his/her program via different channels.
An indication of hours per week:
Hours can vary considerably, depending on the time of year and corresponding activities. In general, 5 hours per week should be sufficient. Please keep in mind that on occasion you may be required to manage or assist in an event, which might entail being available an entire day.
Quote:
"An excellent opportunity to improve your teamwork as well as organisational skills."
Treasurer
As treasurer, you are the one responsible for the budget. Together with your board members, you will make a budget for the year to set a direction for your team. During the year, you should update your financial position and discuss with your team how to spend your revenues.
An indication of hours per week:
8 hours per week. A few peak moments will happen throughout the year. Especially October, January and June will be a bit more busy. However, you can plan everything yourself, which makes it is easy to combine the position with your studies.
Quote:
"Great way to improve your accounting skills and expectation management skills."
Interested in one of these positions? Apply now via recruitment.rsmstar.nl!
Application deadline: July 29th